Welcome to my website!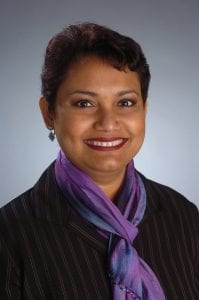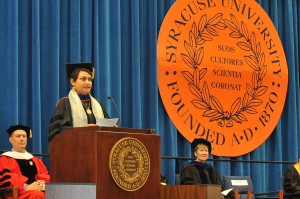 I am an Associate Professor in the Department of Geography at the Maxwell School of Citizenship and Public Affairs of Syracuse University, where I have taught since 2008. I am the Research Director for Environmental Collaboration and Conflicts in the Program for the Advancement of Research on Conflict and Collaboration (PARCC) at the Maxwell School. I am also a faculty affiliate/associate several programs and departments across Syracuse University: Women's and Gender Studies Department, Program for the Advancement of Research on Conflicts and Collaboration (PARCC),International Relations Program, Center for Environmental Policy and Administration (CEPA), South Asia Center, Moynihan Institute of Global Affairs, Tolley Humanities Faculty, Democratizing Knowledge Collective, and Asian/Asian-American Studies. Prior to Syracuse University, I was a faculty member in the Department of Geography at King's College London (2006-2008) and a Visiting Fellow at the University of Manchester (2005-2006). I obtained my M.A. and Ph.D. in Geography from the University of Minnesota, where I was a MacArthur Scholar and International Water Management Institute (IWMI) Fellow. I obtained my A.B. (Cum Laude) in Geosciences and Environmental Studies from Princeton University. Before becoming an academic, I was a Programme Officer at the United Nations Development Programme (UNDP) for a $26M large environment-development program in Bangladesh, between 1998-2001. I am broadly interested in nature-society relationships, critical development studies, feminist theories, climate change, water governance, social justice, human rights, citizenship, and South Asia. My work is informed by having lived and worked on three continents, being a post-colonial subject and scholar, and a lifelong commitment to critical praxis and social justice.
Further information on my research, publications, presentations, teaching, outreach, and media can be found from the respective pages on this website (please see the tabs across the top).
Information about my first book 'The Right to Water: Politics, Governance and Social Struggles' is available at the publisher's website: https://www.routledge.com/products/9781849713597 . The book has recently been translated into Spanish and Polish. Further details are available under the Publications page on this website.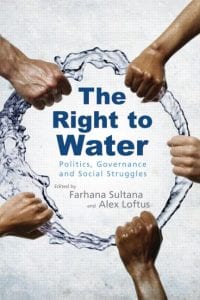 Endorsements for the book: 
"The Right to Water: Politics, Governance and Social Struggles is a brilliant collection of essays from the best thinkers, academics and activists in the field, and is required reading for all those wanting this mighty effort to succeed." – Maude Barlow, Chairperson of the Council of Canadians, former Senior Advisor on Water to the 63rd President of the UN General Assembly, and recipient of the 2005 Right Livelihood Award
"The right to water for all has been invoked many times over the past decade or so. Yet, very little has been achieved to achieve a more equitable access to water despite resounding declarations of assorted national and international public and private organizations. This book is a long overdue engagement with the enduring relevance of the right to water and why it is denied to so many people in the world. The contributors consider the centrality of social and political struggle in claiming this right to water. For those who have enough of empty slogans, impotent declarations and superficial analysis, this book opens up new theoretical perspectives and politically empowering insights that chart pathways for achieving real change." – Erik Swyngedouw, Professor of Geography, University of Manchester
"The right to safe and sufficient drinking water for all is one of the main issues and struggles of our time. Unequal power relations at local, national and transnational scales, combined with policies and intervention practices that are often highly adverse for the vulnerable, make that those with water abundance tend to squander leaving the others to face ever greater injustice. This book's diverse chapters provide an empirically rich and intellectually elaborate insight in the world of water, power, governance, and social mobilization" – Rutgerd Boelens, Coordinator Justicia Hídrica/Water Justice alliance; Associate Professor Wageningen University, The Netherlands; Visiting Professor Catholic University Peru

"This edited collection by Sultana and Loftus comes at the right time, when the global financial collapse threatens to worsen the conditions of water injustice affecting millions in the planet. The book is an excellent contribution to international debates about the conceptual and practical intricacies of "the human right to water". It should be read by scholars, students, practitioners and all those concerned with the eradication of structural water inequality and injustice" – José Esteban Castro, Professor of Sociology, School of Geography, Politics and Sociology, Newcastle University
SOME RECENT HONORS:
PHOTO GALLERY:
With His Holiness Pope Francis, at the Pontifical Academy of Sciences, Vatican City, 2017
Delivering the Faculty Convocation Speech, College of Arts & Sciences, Syracuse University, 2012
Hosting Dr. Mohammad Yunus, Nobel Peace Laureate, at Syracuse University, 2010
Hosting Maude Barlow, Recipient of the 2005 Right Livelihood Award, at Syracuse University, 2011
With Naomi Klein, famous author & activist, at Syracuse University 2015
With Dr. David Harvey, renowned geographer, at Syracuse University, 2014
With Dr. Chandra T. Mohanty, renowned feminist scholar, at Syracuse University, 2012
With Dr. Judith Butler, renowned philosopher & Honorary Geographer, at the American Association of Geographers annual conference, 2016
With Dr. Saskia Sassen, renowned philosopher, at the Vatican 2017
With Dr. Nancy Fraser, renowned feminist scholar, in Boston 2017
With Dr. Rosi Braidotti, feminist philosopher, at Syracuse University, 2015
With Dr. Vandana Shiva, famous activist & scholar, University of Minnesota, 1997
With Dr. Lisa Lowe, famous literary scholar, in Boston 2017
With Rajendra Singh, Stockholm Water Prize recipient, at the Vatican 2017
With Dr. Peter Gleick, renowned water scholar, at the Vatican 2017
With Hauwa Ibrahim, human rights lawyer & Sakharov Laureate 2005, at Syracuse University, 2014

CONTACT ME:
Farhana Sultana, Ph.D.
Associate Professor of Geography
Maxwell School of Citizenship and Public Affairs
144 Eggers Hall, Syracuse University
Syracuse, NY 13244, USA
Email: sultanaf [at] syr [dot] edu
Twitter: @Farhana_H2O
Facebook: https://www.facebook.com/ProfFarhanaSultana/ 
Syracuse University Website: click here
Benefunder Research Profile: click here
Google Scholar: click here
ResearchGate: click here
Academia.edu: click here
LinkedIn: click here
YouTube channel: click here